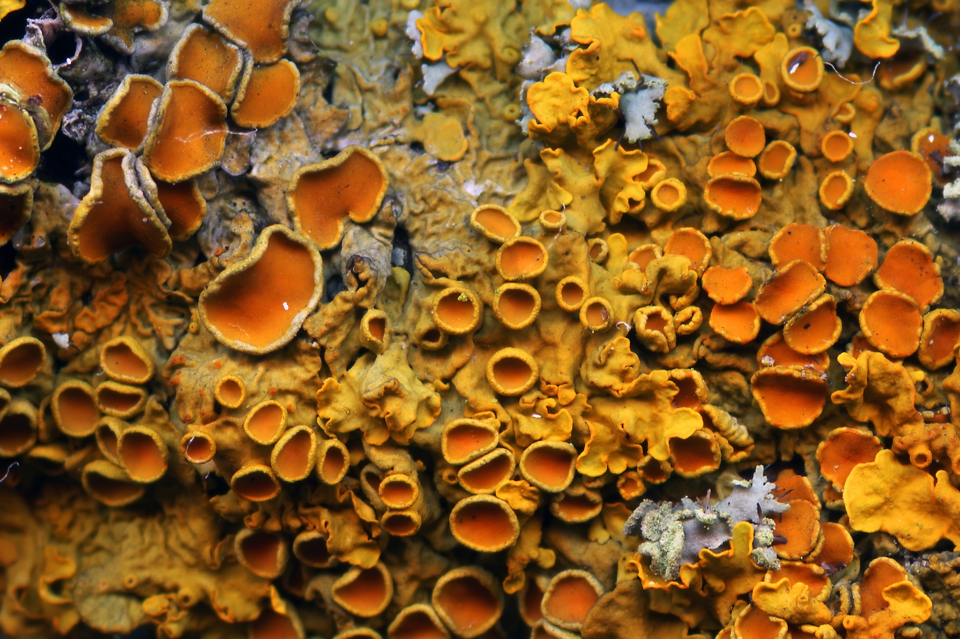 Click to enlarge — Conor Lawless
❝ In 1995, if you had told Toby Spribille that he'd eventually overthrow a scientific idea that's been the stuff of textbooks for 150 years, he would have laughed at you. Back then, his life seemed constrained to a very different path. He was raised in a Montana trailer park, and home-schooled by what he now describes as a "fundamentalist cult." At a young age, he fell in love with science, but had no way of feeding that love. He longed to break away from his roots and get a proper education.
❝ At 19, he got a job at a local forestry service. Within a few years, he had earned enough to leave home. His meager savings and non-existent grades meant that no American university would take him, so Spribille looked to Europe.

Thanks to his family background, he could speak German, and he had heard that many universities there charged no tuition fees. His missing qualifications were still a problem, but one that the University of Gottingen decided to overlook. "They said that under exceptional circumstances, they could enroll a few people every year without transcripts," says Spribille…
❝ Throughout his undergraduate and postgraduate work, Spribille became an expert on the organisms that had grabbed his attention during his time in the Montana forests — lichens.

You've seen lichens before, but unlike Spribille, you may have ignored them. They grow on logs, cling to bark, smother stones. At first glance, they look messy and undeserving of attention. On closer inspection, they are astonishingly beautiful. They can look like flecks of peeling paint, or coralline branches, or dustings of powder, or lettuce-like fronds, or wriggling worms, or cups that a pixie might drink from. They're also extremely tough. They grow in the most inhospitable parts of the planet, where no plant or animal can survive.
❝ Lichens have an important place in biology. In the 1860s, scientists thought that they were plants. But in 1868, a Swiss botanist named Simon Schwendener revealed that they're composite organisms, consisting of fungi that live in partnership with microscopic algae. This "dual hypothesis" was met with indignation: it went against the impetus to put living things in clear and discrete buckets. The backlash only collapsed when Schwendener and others, with good microscopes and careful hands, managed to tease the two partners apart…
❝ In the 150 years since Schwendener, biologists have tried in vain to grow lichens in laboratories. Whenever they artificially united the fungus and the alga, the two partners would never fully recreate their natural structures. It was as if something was missing — and Spribille might have discovered it.

He has shown that largest and most species-rich group of lichens are not alliances between two organisms, as every scientist since Schwendener has claimed. Instead, they're alliances between three. All this time, a second type of fungus has been hiding in plain view.

"There's been over 140 years of microscopy," says Spribille. "The idea that there's something so fundamental that people have been missing is stunning."
RTFA, please. Follow Toby Spribille's journey from a childhood suffocated in superstition – skipping over an American education system that considered him worthless because he didn't qualify by the book – to school in Germany and eventually to a career rich in discovery in his love for science.